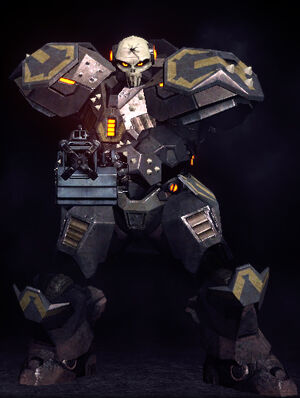 The
Executioner
is a skin for the
Doombringer
class in
Tribes: Ascend
. It can be unlocked for 475
Gold
.
""This mercenary band is known for not taking any prisoners, and openly flaunting the Tenets. To see an Executioner, is to know death has found you." In-Game Description. It comes with the face of a skull with a bullet hole through it.
Ad blocker interference detected!
Wikia is a free-to-use site that makes money from advertising. We have a modified experience for viewers using ad blockers

Wikia is not accessible if you've made further modifications. Remove the custom ad blocker rule(s) and the page will load as expected.