Technician
Talk

0
263pages on
this wiki
Technician


Armor Type
Medium

Health
1200 (

1300

)

Energy
100 (

110

)
Primary
TCN4 SMG
Thumper
TCN4 Rockwind SMG
TC24
Secondary
Improved Repair Tool
Sawed-Off Shotgun
Sparrow
Long Range Repair Tool
Shocklance
Belt
TCNG
Motion Sensor
TCNG Quickfuse
Repair Kit
Pack
Light Turret
EXR Turret
Gold cost

80

EXP cost

1800
The Technician is one of the unlockable medium classes in the game Tribes: Ascend. It can be unlocked for 80 Gold or 1800 XP.
Description
Edit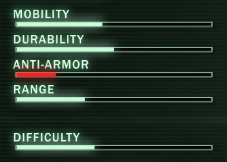 This defensive class' role is to maintain the base assets (
Base Turret
,
Generator
and the
Radar Sensors
). The
Technician
is equipped with an
Improved Repair Tool
that will repair at a faster rate than the
emergency units
on the base walls. Later he can upgrade to the
Long Range Repair Tool
and
Repair Kit
, which is a
deployable
repair unit. This class also has the ability to place
turrets
that will autonomously fire at enemy players and vehicles. It is important to note that these turrets will only be active when the team's generator is online.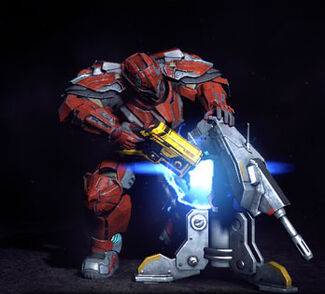 Some of the Technician's weapons include the TCN4 SMG, Sawed-Off Shotgun, Thumper,and the TC24. His grenades are the TCNG which deals 1000 damage and the TCNG Quickfuse which has a faster detonation time and larger radius. Additional belt items include Motion Sensors, that sap energy as well as providing a visual and audible alert upon destruction or trip, and the Repair Kit which automatically repairs nearby objects.
The Technician is a multi-purpose base defender. He is equally good at outdoor and indoor combat, to the point that many players feel he intrudes on the Soldier's territory. Technicians are often thought of as Generator defenders, but they also defend the flag stand well with their turrets and SMG. Defending the flag also keeps the Technician closer to the outdoor base assets such as Base Turrets and Sensors, allowing him to repair them more easily.
The Technician currently has the following skin(s):
Armor UpgradesEdit
(15000 XP Mastery)
-25% Regeneration Delay
+50 Health
+25% Health Regen Rate
+10 Energy
+50 Health
Weapon/Item
(Projectile) Type
Damage (Range - Dmg)
Cost
Effect
TCN4 SMG(P)
Projectile
Medium - 80-56
Free
None
Thumper(P)
Ballistic
Direct/Splash - 910/650-329(?)
500Gold / 44000XP
Knockback, flies in an arc
TCN4 Rockwind SMG(P)
Projectile
Medium - 105-76
160Gold / 9000XP
None
TC24(P)
Projectile, Explosive
Direct/Splash - 425/425-185
500Gold / 44000XP
Projectile self-destructs after short delay
Improved Repair Tool(S)
Special
N/A
Free
Repairs base assets (Turrets, Sensors, Generator, Deployables)
Sawed-Off Shotgun(S)
Hit Scan
Medium - 8*80 - 8*31
240Gold / 21000XP
Shotgun
Sparrow(S)
Hit Scan
Medium - 90 - 35
120Gold / 7000XP
Nothing
Long Range Repair Tool(S)
Special
N/A
160Gold / 9000XP
Repairs base assets (Turrets, Sensors, Generator, Deployables)
Shocklance
Hit Scan
Energy - 700
420GP / 37500 XP
Short-Range, 1400 damage back shot
TCNG
Thrown
Splash - 1000
Free
Motion Sensor
Place Object
Proximity Trip -10
420Gold / 37500XP
Creates a sensor that, when triggered, indicates its activation and drains the energy of the enemy that tripped it.
TCNG Quickfuse
Thrown
Splash - 800
160Gold / 9000XP
Repair Kit
Deployable
N/A
240Gold / 21000XP

Creates a device that will automatically repair base assets, will indicate its location when destroyed

Light Turret
Deployable
Turret - 65
Free
Creates an auto-targeting turret
EXR Turret
Deployable
Explosive - 380
500Gold / 44000XP
Creates an auto-targeting turret
Armor
Medium
1200 Health
Free

Medium Weight
(P) - Primary Slot (S) - Secondary Slot
Perk Slot 1
Perk Slot 2
Video Guides
Edit
Beginners Technician Guide by Buzz (NeverStormGaming)
Generator Defense by Roxton (CogandInk)
Flag Defense by Roxton (CogsandInk)
Technician Class For Beginners by GrouchyGus
---